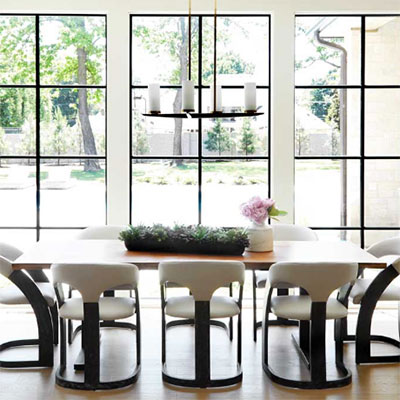 Limestone, cedar, oak, marble, natural lighting, leather, green space and crisp design embrace this new Tulsa home. Floor-to-ceiling windows reflecting southern light are a major feature of the design. The home was designed especially to accommodate the family's lifestyle and create an oasis for comfortable, tranquil living.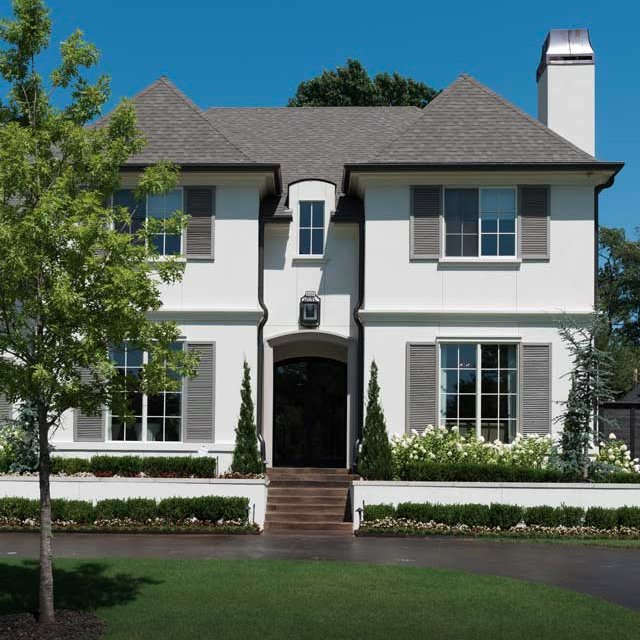 Built in 2014 by Tulsan Brad Dunlap, the home has a classic white exterior fashioned of stucco, designed to mimic cast stone. For contrast, shutters were dressed with a gray driftwood stain. Dale Gillman designed the unusual exterior lanterns, which add drama to the home's inviting curb appeal. "The homeowners' vision was to incorporate the exterior with the interior for a seamless appearance as guests step across the home's welcoming threshold," Judy notes.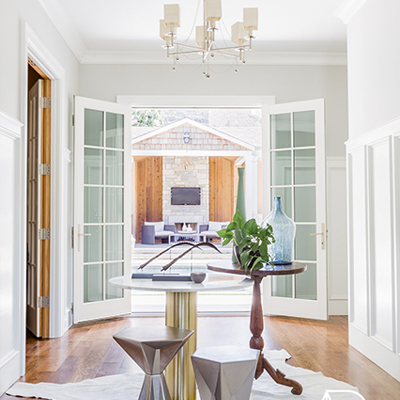 Sophistication meets family-friendly comfort in this serene home, where every day feel like summer. Case in point: this lovely home in Tulsa, Oklahoma that employs a palette of crisp white, calming blue, and warm neutrals to create a perfectly charming aesthetic that makes even a chilly day feel like the middle of July.
MAKING YOUR DREAM HOME A REALITY